Investing in Renewable Energy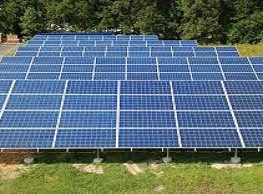 Renewable Energy projects to invest in
Are you an investor looking for investing in Renewable Energy projects? We can help you to find the opportunity you need. You only have to contact us and let us know your investing preferences:
Technology (PV, wind, biomass, CSP, etc..)
Project size (minimum and maximum) in MW
Area of Spain or the World
Status of the project (under development, RTB, in operation)
Financing support
We can help you in all project stages : development, design, construction and operation
Contact
Development of Renewable Energy projects
If you want to develop a Renewable Energy project we can help you in all steps:
Land scouting
Buy/rental agreement for the land
Electrical grid connection point request and all negotiations with the distribution company
Technical Projects and Environmental Impact Assessment
Finding financial support for the bank guarantee requested
EPC contract
Start-up
O&M
And if you only want to find a buyer for your project, we can also help you.
Contact
Finding an investor (for developers)
We can help you to find an investor for selling your project. It does not matter the status of the project, from early stages of development to in operation.
We are in contact with potential investors who are searching for Renewable Energy projects in different project stages.
Contact us for detailed information on how to proceed
Contact